NATURAL BALTIC AMBER STERLING SILVER 925 CUFFLINKS HAND ENGRAVING
Free shipping worldwide
Fully insured 2-5 days to arrive
30 Day Return Policy
100% Satisfaction Guarantee
Check Out Stock
Our Latest Items
Paypal Accepted
Secure Payment
NATURAL BALTIC AMBER STERLING SILVER 925 CUFFLINKS HAND ENGRAVING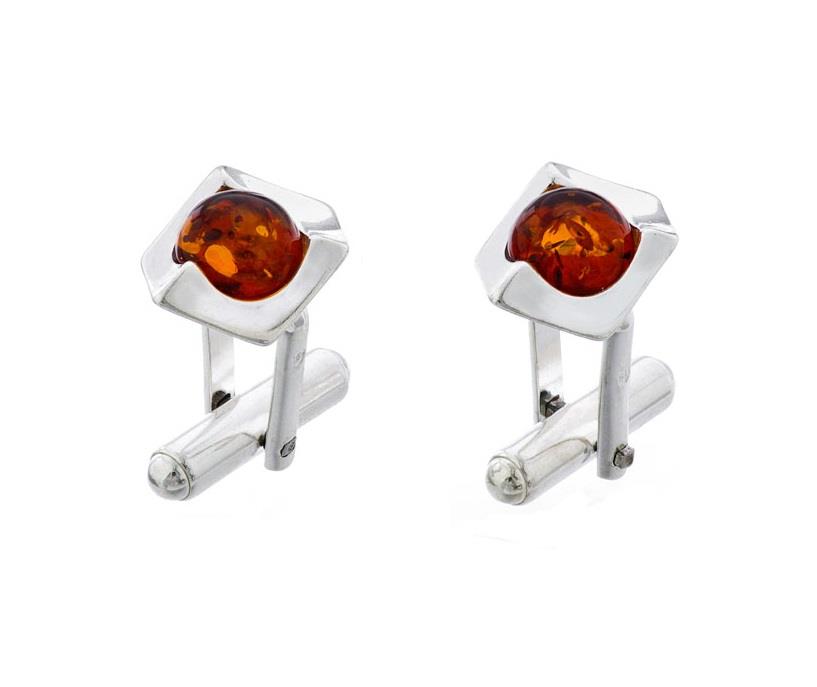 Description
Welcome to

Ligurius



All our jewellery
are made of Silver
has been correctly 925 Hallmarked

.
All our Amber is Natural & come with Certificate Of Authenticity.

The cufflinks is made in the jewellery factory of
Gdansk (Poland)- World Capital of Amber.

Shipping directly from the workshop allows us to offer you
very favorable terms of delivery.
A BEAUTIFUL CUFFLINKS MADE OF GENUINE BALTIC AMBER AND

STAMPED 925 FOR STERLING SILVER
MEASURMENTS
WEIGHT: 7.9g
LENGTH: 1/ 1.5cm (~0.39 / 0.59Inch)

The cufflinks can also be hand engraved with your initials
on the back of the cufflinks

Engraving is made the traditional way by hand,
in cooperation with us is reputable Gdańsk engraving workshop.

Hand engraving is highly valued because of its artistry and the fact that even two
identical cufflinks with the same hand engraving slightly differ from one another.
Hand engraving strengthens the product making it unique which makes this
product one of a kind
Baltic amber it is a fossil resin witch formed under natural conditions 45 million years ago.
It remains in the fossil stage since this process is ongoing,
amber keeps changing so we can assume that it is a living stone, friendly to humans.
And so, this unique stone has been fascinating human kind for well over a dozen
millenia and has been a material for art and craft,
as well as a stone it is thought to have magical and medical properties.
This stone brings luck it supports and enhances positive energy.
If you like engraving please message Me via eBay
what you would like engrave.
We will always contact you back to confirm
all details are correct.
UK SHIPPING
-Fast and FREE post by either 1st class, 1st class Signed For , depending on value(usually delivery takes 1-2 working day(s)) .
A recorded and special delivery option are available at checkout.
All orders received on a weekend or bank holiday will be processed on the next business day.
If for any unexpected reason there is a delay we will notify you via email.

OVERSEAS SHIPPING
-Fast post by Royal Mail International Standard or Royal Mail International Tracked & Signed, depending on value.
We aim to dispatch all orders within 24 hours of receipt of payment. All orders received on a weekend or bank holiday will be processed on the next business day.
If for any unexpected reason there is a delay we will notify you via email.

ENGRAVED ITEMS
- All engraved items will be shipping directly from the workshop in Poland by International Standard or International Tracked, depending on value. Please note the engraver it takes about two days.

When you receive the items we hope that you will be satisfied with your purchase.

We offer 30 days return servis in case of any problems or doubt or you are not satisfied, kindly please send us a message through ebay first. We offer exchange (if possible) or full refund including postage charges.

We will make a timely reply and do our best to resolve the issue promptly.

This is our personal guarantee to you.

Thanks for looking, and if you have any questions or any other concerns, then feel free to ask by using the "Ask a question" link at the bottom of the page. We will always do our best to get back to you as soon as possible.

We would prefer to solve any issue through good communication and would hope you would not feel the need to leave us negative feedback.

Amber - "Gold of the North" - for centuries been the greatest wealth of Baltic.
Even in the days of the Roman Empire from the Baltic coast through Europe began its run to the famous amber routes.
Our company continues the tradition that began centuries ago Gda?sk amber masters
We are a company engaged in the processing and the production of artistic products of this stone.
We guarantee the highest quality and authenticity bound amber.
All our jewellery are made of Silver 925 & all our Amber is Natural.


THE simple solution for eBay sellers.